Having enough hairstyle trouble? Don't worry anymore!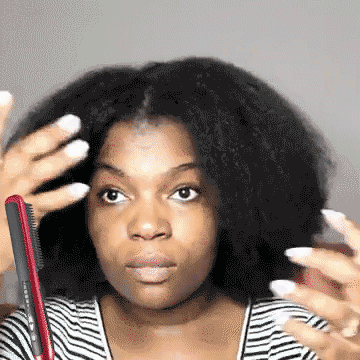 This Hair Straightening Styler is a hair styling tool that will both comb and straighten your hair, along with curling the ends, if you desire that style.Whether you have long hair, short hair or thick exploding head, only take 5 minutes,you can comb and straighten your hair to easily create the perfect hairstyle.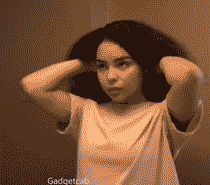 HEALTHY SILKY HAIR:
Straightening Hairstyler gives you a lively and bouncy effect, not completely press down your hair, rather than flat burnt look and leaves your hair easy to manage. Just brush your hair onceand dull hair into gorgeous shiny and sleek looking.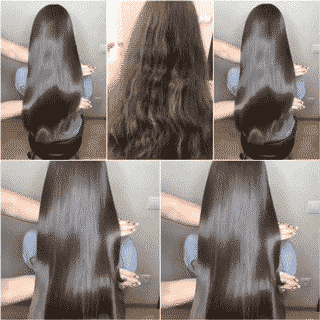 FOR KIDS TOO:
Straightener styler with nano anions released from heating plate form a protective layer of your hair, never worry about hurting your child accidentally, let kids experience the pleasure of straight hair!
TIME SAVER & ANTI SCALD:
30 seconds PTC heating technology, special heating materials, heated up in a minute, save your time! The heating elements between the teeth can prevent your scalp from getting burnt, worry-free from burning scalp & hands.

DESIGN FOR YOUR HAIR TYPE:
6 levels of temperature from 130℃ to 200℃, suit for all hair types: thin, fine, bleached, wavy or curled. With liquid crystal display, gets easily control and monitor temperatures, auto-off after 1 hour when you forgot to turn it off.
MEN CAN ALSO USE:
Because of its comb-like design, Men can also use this stylish Hair Straightening Styler.
With a small size that saves space when you are on a trip, the 360-degree rotation anti winding cablegets you to hold the device at any angle for thebest straightening results.
PRODUCT DETAILS:
Color: Black Red
Material: Tourmaline ceramics
Input voltage: 110-220V
Rated power: 29W
Heating method: PTC fever
Applicable hair: wet and dry (all types of hair)


We launched a new and upgraded straight comb in January this year:
🤩 BRUSH YOUR HAIR IN AN EASY WAY, LEAVING IT MUCH MORE LIGHTED AND WITH LIFE. EVERYTHING YOU NEED IN A PRODUCT! 🥰
SAVE TIME AND MONEY WITH THE DRYING BRUSH WHICH IS A STRAIGHTENING BRUSH THAT WILL NOT DAMAGE YOUR HAIR

, FAST HEATING OF 60 SECONDS, 5 TEMPERATURE LEVELS AND AUTOMATIC SHUTDOWN.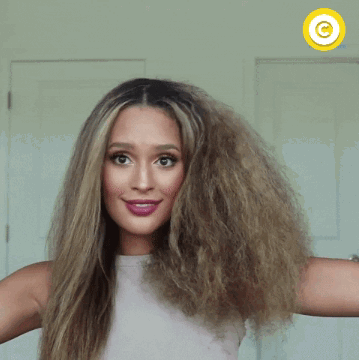 Our hair straightener can cut NATURAL straightening time in half. Our brush is ready to use in just 60 seconds and you can straighten larger strands of hair at a time with less movement thanks to the large heated triangular teeth, which have 24 holes that absorb more hair and increase the contact area by 200% to improve the effect of each pass.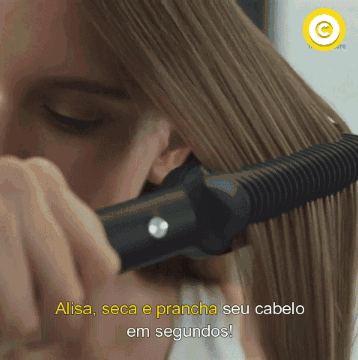 Naturally smooths hair with volume: Stand out with natural straight hair, less curly, and much healthier. Our hair straightener divides a large part of the hair into 24 smaller strands and allows each part to be completely trapped between the heat gaps, from root to ends, making sure to straighten each strand, resulting in a silky and natural look. The positive temperature coefficient and the heat block can reduce hair damage and add a natural shine, making your hair always healthy.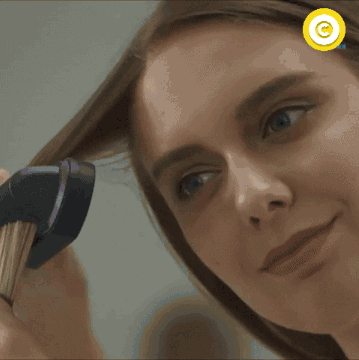 EFFECTIVE AND SAFE - Have fun straightening and styling your hair without worrying about burns and injuries. Our heat-resistant V-shaped plastic frame will protect you from all angles. The frame creates a 2 cm wide safety zone between the heating core and the surface, so that your skin is isolated from the heat of the plates. In addition, the brush switches off automatically after 30 minutes to ensure your safety and that of your home.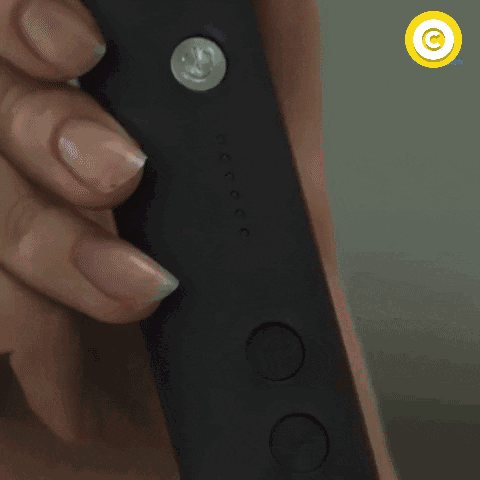 5 levels of heat and easy to use: no matter what type of hair you have, you can always find the right setting to use it. Our straightening brush has 5 levels of heat (130 ° C - 210 ° F), you can transform your soft, thin, bleached, colored, curly, voluminous or wavy hair into a smooth and silky natural hair. - Comb the hair freely with the 360 ° rotating power cord.
USE: Results depend on the type of hair and the form of use. It should be allowed to warm up at least 5 minutes before using and separate the hair into strands as a normal stride for an adequate result.

PACKAGE INCLUDES:
1 x Hair Straightening Styler